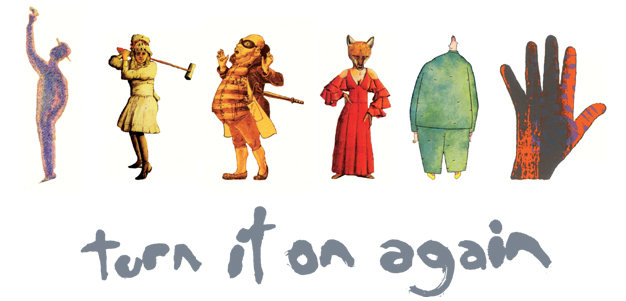 07-November-2007 - 12:00 GMT
Mayfair Hotel, Stratton Street, London
After months of speculation, Genesis will finally reunite today at the Mayfair Hotel, Stratton Street, London. They are expected to confirm the rumours of a reunion tour which, in its first leg, will cover Europe.
The press conference webcast will be made available on-line at genesis-music.com, however, some of the points that came out were:
Why now?
Although there was a 15 year wait, now seemed the right time to do it
Money is not a motivator here otherwise they would be doing more shows. It's mainly for the fun and so that the fans can see the band again.
The Itinerary
The Rome show (the last show of the European tour) will be a free show for 300,000 people
There will be 20 shows in Europe and 20 shows in the US (TBA)
They will be playing 8 gigs in Germany as it is good for most mainland Europeans
Daryl later confirmed that they'd be playing the European dates, taking a month off, then going to the US.
Rehearsals
Phil's hearing has not and will not get any worse since his ear infection a couple of years ago.
They have been rehearsing songs from going back to 1973
Original idea was to do a Lamb Lies Down On Broadway tour with Peter. However, he is busy and has an album and possible tour coming up next year. A tour with Peter tour has not been ruled out for the future though.
They have been reharsing for two weeks in the US and have covered a lot of the longer instrumental stuff, including the Drum Duet, Los Endos and Afterglow
The Set List
Is likely to include a couple of medleys including the In The Cage / Cinema Show / Afterglow / Drum Duet / Los Endos favourite.
They are not planning to play Supper's Ready
They will not be playing material from Calling All Stations as it did not include Phil
Pre-conference footage also showed them rehearsing Home By The Sea and No Son Of Mine
Daryl later confirmed on a radio show that they will also perform Carpet Crawlers. He also mentioned Squonk, but retracted it.
Further Releases
An "Encore Series" release hasn't been discussed as yet
The Jackson tapes and Soundboard recordings from old shows are not ready yet and there is a lot of work involved in making them ready - TB:"Don't hold your breath!"
The European tour dates are;
11 June - Helsinki, Finland Olympic Stadium
14 June - Herning, Denmark Messecenter
15 June - Hamburg, Germany AOL Arena
17 June - Berne, Switzerland Stade de Suisse
18 June - Linz, Austria Gugglestadium
20 June - Budapest, Hungary Puskas Ferenc Stadion
21 June - Katowice, Poland Slaski Stadium
23 June - Hannover, Germany AWD Arena
26 June - Dusseldorf, Germany LTU Arena
29 June - Stuttgart, Germany Gottlieb-Daimler-Stadium
30 June - Paris, France Parc Des Princes
1 July - Amsterdam, Holland Arena
3 July - Berlin, Germany Olympiastadion
4 July - Leipzig, Germany Zentralstadion
5 July - Frankfurt, Germany Commerzbank Arena
7 July - London, UK Twickenham Stadium
8 July - Manchester, UK Old Trafford Football Stadium
10 July - Munich, Germany Olympiastadion
12 July - Monaco, Louis II Stadium
14 July - Rome, Italy Telecomcerto at Colosseo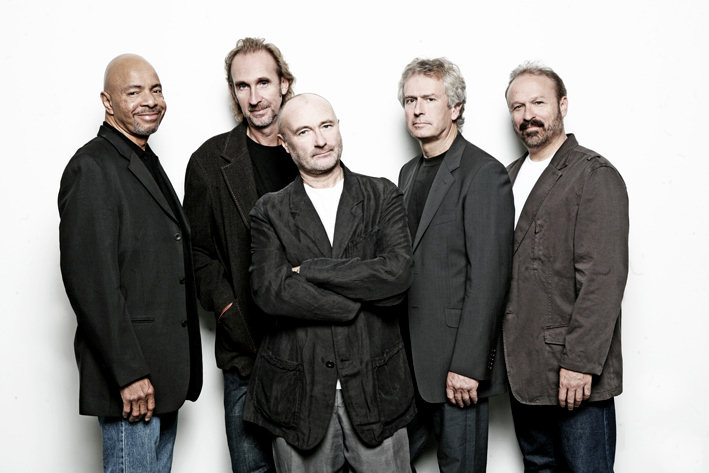 Tickets
Tickets for the German shows will go on sale on Friday, 10th November 2006. UK Shows will go on sale on the 24th November 2006. Tickets for other countries are yet to be announced.
The line-up, as expected will be the traditional three piece line-up, Tony, Mike and Phil, joined as usual by Daryl Stuermer and Chester Thomposon.
SACDs
They also announced that the SACDs that we have so eagerly awaited will be made available as SACD/DVD double disc sets, remastered in 5.1 Surround Sound and Stereo mixes. They will be released in three batches throughout 2007 as follows:
March 2007: A Trick Of The Tail (1976), Wind & Wuthering (1977), …And Then There Were Three…(1978), Duke (1980) Abacab (1981)
June/July 2007: Genesis (1983), Invisible Touch (1986), We Can't Dance (1991), Calling All Stations (1997)
Fall/Winter 2007/Spring 2008: Trespass (1970), Nursery Cryme (1971), Foxtrot (1972), Selling England By The Pound (1973), The Lamb Lies Down On Broadway (1974)
More information will follow after the press conference.